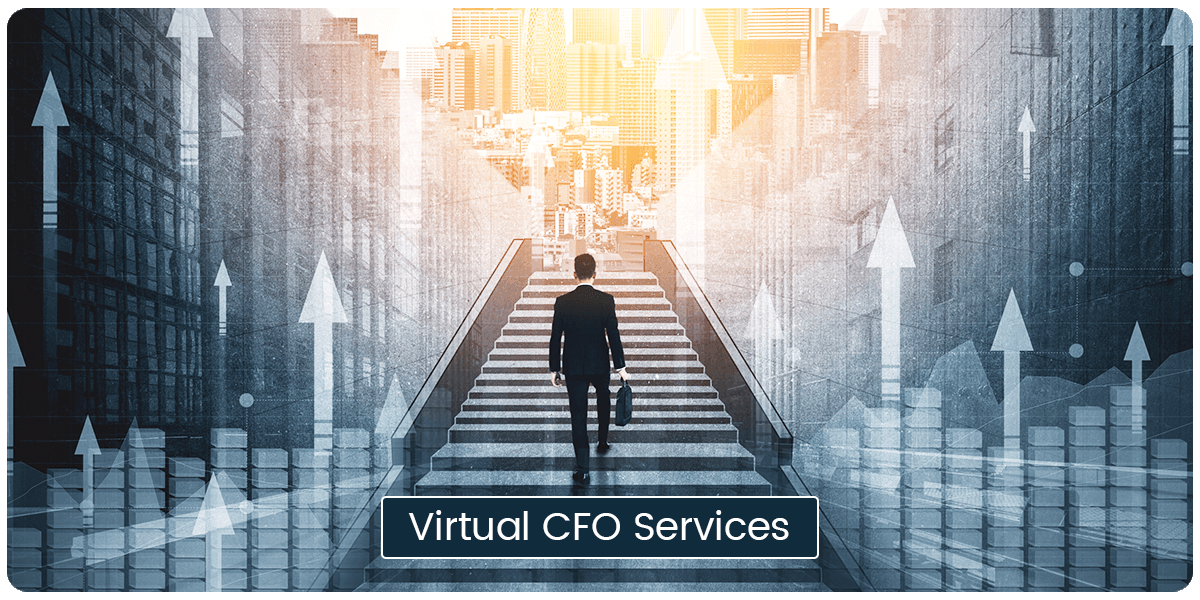 Overview of Virtual CFO Services
A CFO fills a vital role in crafting a winning strategy by bringing in his industry experience and a fresh perspective to the business. We bring a wide array of financial services that are completely customizable and fits your business needs and necessities. Our CFO experts can partner with you in achieving your business goals.
Virtual CFO stands for a virtual chief financial officer. A virtual CFO is an outsourced service provider offering high skill assistance in the financial requirements of an organization, just like a chief financial officer does for large organizations. A virtual CFO may be a single person or an entity. With years of experience and the right skill set, our virtual CFOs help take your business to the next orbit.
An entrepreneur managing a growing business needs a strategic partner to lead & manage the financial aspects of the business. Depending on the size and the growth stage of your company, we provide a flexible engagement model, enabling you to increase/decrease engagement levels, thereby giving you the opportunity of having the best CFO talent assisting you, based on your needs. Our Virtual CFO retainer engagements can be as low as 2 hours a week and can go as high as 35 hours a week. This flexible engagement model will help you keep your CFO costs variable and low but the experience will always remain enriching and memorable.
Maintenance of Books of Accounts
Book Keeping is understood as the recording of financial transactions daily. This is carried out by an organization to understand the number of purchases, sales, inventory and supply present with the organization. We offer bookkeeping services to suit your needs of the business. We offer the following type of bookkeeping services: Management of Ledgers, Management of Accounts, Rectifying, and Tallying.
Statutory Monthly / Annual Filing
Every organisation should comply to the statutory provisions as stipulated by the Government. The various filings required immediately after the formation of business as proprietor or partner or after incorporation of the company, i.e., public or private limited is as below:
Monthly/Quarterly GST returns
Annual return - If the turnover of the company is 2 crore or more, then the company shall also file GST Annual return.
Payroll Management:
The payroll management process, in a nutshell, refers to the process of administration of a company's employee's financial records. This would include details of the employee's salaries, incentives, bonus, deductions and net pay. An employer must maintain and keep these records as given by law. Not complying with the Income Tax laws pertaining to employee records can be grounds for legal consequences.